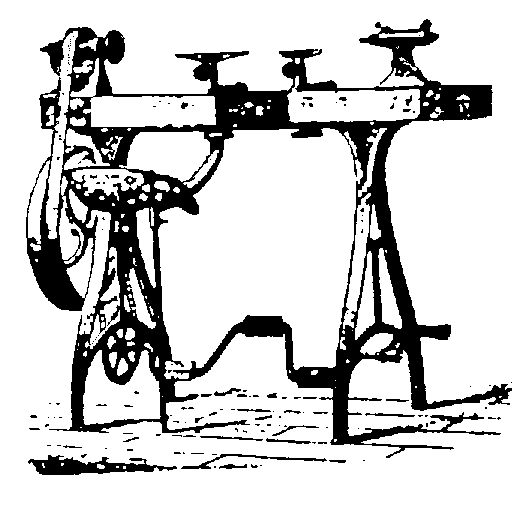 Turn of the Century Product Galleries
Below is a site map listing the gallery pages on the Turn of the Century website.
The Gallery Pages picture the actual, individual items orffered for sale.
Remember, ther being only one of each item, when they are marked as "SOLD" they are no longer available.
In that these pages show mainly the items offered for sale, we hope that you will go back to the pages actually describing the items to get a more complete picture of what is being offered. Links back to the actual item descriptive pages usually follow the pictures.
HOME PAGE:
Turn of the Century Home Page
ABOUT "TURN OF THE CENTURY"
"Who We Are" Page
TEXTILE TOOLS:
Crochet Hook Page
Crochet Hook Main Gallery
"F" Hooks Gallery Page
"G" Hooks Gallery Page
"H" Hooks Gallery Page
"I" Hooks Gallery Page
"J" Hooks Gallery Page
"K" Hooks Gallery Page
"N" - "S" Hooks Gallery Page
Jumbo Hooks - Size "U" Gallery Page
Hook Set Gallery Page
Hook/Needle Sizing Chart - Crochet hook & knitting needle sizes in millimeter and inch measurements

Embroidery Tools
Laying Tool & Embroidery Punch Gallery Page

PERSONAL ITEMS:
Hairsticks & Earrings
Hairstick & Shawl Pin Gallery Page
Earring Gallery Page

WRITING:
Writing Instruments
Ballpoint "Executive" Pen Gallery Page
Calligraphy Pen Gallery Page
Oblique Pen Gallery Page
Mechanical Pencil Gallery Page

------------------------------------------------------------------
Crochet Hooks * Knitting Needles * Sizing Chart
Rug Hooks * Embroidery Tools * Odds 'n' Ends
Hairsticks & Earrings * Writing Instruments
Links Page
"Who We Are" Page
Turn of the Century Home Page
Site Map and List of Gallery Pages


All Turn of the Century designs © copyright William Schmidt, Turn of the Century